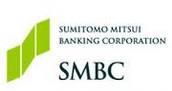 SMBC
1996
SMBC
SMBC Interest Rates
Sumitomo Mitsui Banking Corporation (SMBC) is one of the largest banks in Japan with ties that go back to 1876. It is a subsidiary of Sumitomo Mitsui Financial Group, a Japanese financial holding company. SMBC has 439 branch locations nationwide and offers a variety of investment product options for retail customers including government bonds, investment funds and fixed rate and floating rate interest products that include time deposits and foreign currency deposit products.
You can contact them by telephone: 0120-56-3143 or 03 -5745 -5051 -6258
Head Office Location: No. 2 No. 1, Chiyoda-ku, Tokyo Marunouchi
Source: http://www.smbc.co.jp/
SMBC Services
SMBC Discussion
Q: how can i get a personal loan?

Q: Hi,can I avail educational loan for my daughter?Thanks

Q: Can I avail educational loan for my daughter?

Q: Do you think i am qualified to apply personal loan here in japan? Im married with a japanese and i am factory worker and my yearly salary 175,000yen and my husband 500万 i want to buy a house in philippine but i dont have enough money thats why i am asking if i am qualified? thank you

Q: How to get a personal loan? I am foreigner what are the recquirements so that i can apply

Q: Does SMBC offer automobile loans? Thank you!

Q: I am working in Japan(Tokyo), can i get personal loan? and what is Rate of interest.

Q: Hi, I need personal loan from your bank. I need around 3 million yen. Please advice. Thank you very much.

Q: I am a foreigner is it possible for me to get a loan ?