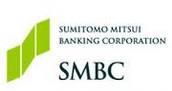 SMBC
1996
SMBC Loans
It offers home loans as well as relocation loans, renovations loans, refinancing loans, bridging loans, car loans and education loans including options for secured and unsecured.
SMBC Discussion
Q: how can i get a personal loan?

Q: Hi,can I avail educational loan for my daughter?Thanks

Q: Can I avail educational loan for my daughter?

Q: Do you think i am qualified to apply personal loan here in japan? Im married with a japanese and i am factory worker and my yearly salary 175,000yen and my husband 500万 i want to buy a house in philippine but i dont have enough money thats why i am asking if i am qualified? thank you

Q: How to get a personal loan? I am foreigner what are the recquirements so that i can apply

Q: Does SMBC offer automobile loans? Thank you!

Q: I am working in Japan(Tokyo), can i get personal loan? and what is Rate of interest.

Q: Hi, I need personal loan from your bank. I need around 3 million yen. Please advice. Thank you very much.

Q: I am a foreigner is it possible for me to get a loan ?